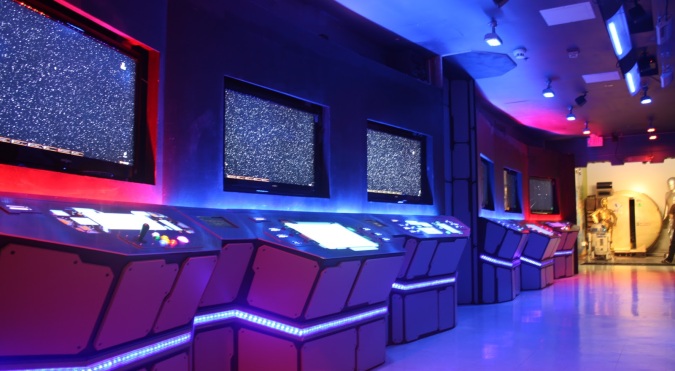 In May 2011 I graduated from Carnegie Mellon University with a Master's degree in Entertainment Technology. The two-year degree is jointly conferred by C.M.U.'s College of Fine Arts and School of Computer Science. It is the equivalent academic weight of an M.F.A. or M.B.A. degree.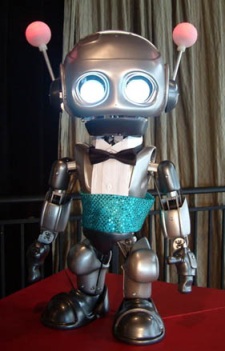 The high concept behind the Entertainment Technology Master's program is to have technologists and fine artists work together on games and other interactive experiences that entertain, inform, and inspire. Students devote most of their energy (and do most of their learning) as members of interdisciplinary teams completing projects in lieu of taking traditional classes.
The backbone of the curriculum is a sequence of project courses, each of which places students in interdisciplinary teams. In each of the last three semesters, students are placed on interdisciplinary project teams under the direct guidance of one or more faculty advisors.
In the first semester, the projects are in the context of the "Building Virtual Worlds" class. Students are split into teams of 4-5 people, each team working together for only 2-4 weeks at a time to produce a game or other interactive experience. Students work on five teams during the semester, and the course culminates in a public demonstration of the best works at the annual B.V.W. Show. Also during the first semester are improvisational acting and film courses.
During my two years at the ETC I worked as a programmer and designer. My projects include the cooperative communication game Way, a themed installation experience called "The Iminintech Project", five games/worlds (1, 2, 3, 4, 5) for the Building Virtual Worlds class, and several short films (1, 2, 3, 4) for the film class. During my final semester I was a game engineer intern at Schell Games.