In December 2007 I graduated from the University of Maryland with a Bachelor of Science degree in Computer Science and a Bachelor of Arts degree in Theatre Performance. I was a member of the University Honors College and was selected to the semester Dean's List seven times.
As a Computer Science major I took a number of high- and graduate-level courses including Operating Systems, Software Engineering, Advanced Data Structures, Biological Computation & Artificial Life, and Human-Computer Interaction. These courses, along with my own efforts to educate myself in other fields such as graphics, networking, and artificial intelligence, have given me a wide breadth of programming knowledge and skill.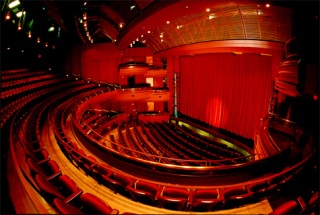 As a Theatre Performance major I took many classes in acting and directing, and I believe that these classes have helped me become a confident public speaker and leader. During my time in the program I was involved with a number of theatrical productions, including Eleemosynary (sound board operator), Our Town (actor), Jane Eyre: The Musical (projections operator), The Colored Museum (assistant stage manager), Urinetown (assistant director), and staged readings of Rock 'n' Roll (actor) and Power (director).
Pursuing these two completely disparate degrees is without a doubt one of the best decisions I've ever made. It allowed me to push my technical skills while at the same time satisfying my creative desires and making me a better and more confident leader.